BKS Multi Season Delta Trap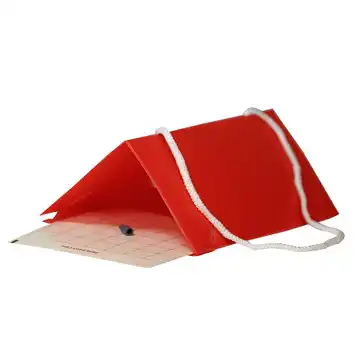 Multi-season delta traps are easy and practical to use. It is not affected by adverse environmental conditions such as rain, sun and temperature. It is non-toxic to humans and animals. A single-sided adhesive insert card is placed inside.
Delta traps must be used in combination with the target pest pheromone.
PEST CONTROLLED: It can be used for all harmful insects.
USAGE: It is used for observation purposes.
COLORS: It can be yellow, red, white or optional special colors.
DIMENSIONS: 28x54 cm