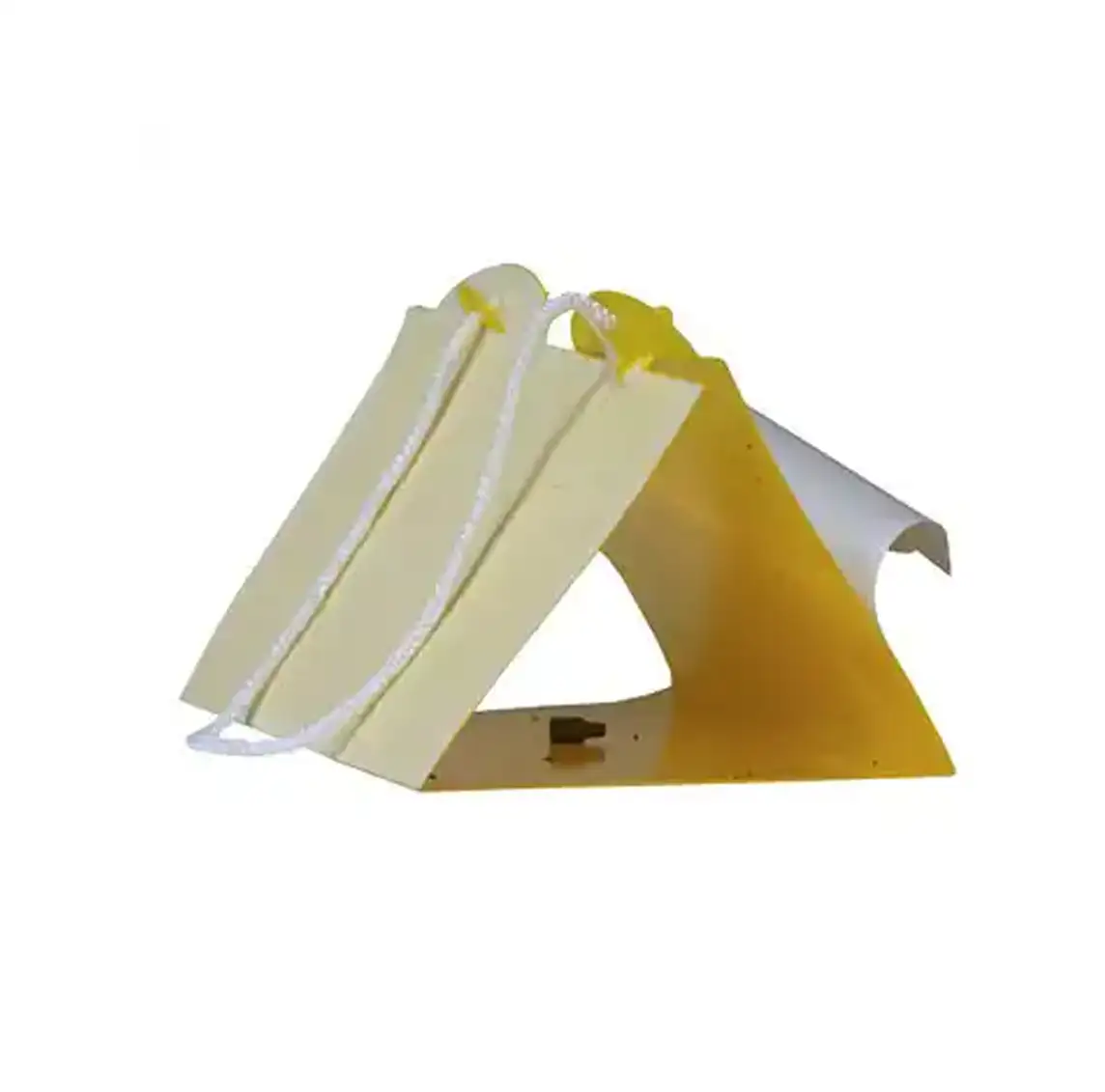 Delta traps; It is used for observation purposes in vineyard, garden, greenhouse and open field agriculture. Delta traps can be in colors that attract the target pest, or the first flight of pests can be detected by placing pheromones inside. Thus, the economic damage threshold is determined and the time of struggle is determined.
The adhesive has a very high insect-catching capacity and sensitivity, it does not get on your hands and clothes during use, does not lose its stickiness, is resistant to sunlight (UV), the adhesive surfaces are covered with a protective film, and is not affected by adverse environmental conditions such as rain, sun, low and high temperatures. It can be combined with pest pheromones. It is non-toxic to humans and animals.
PEST CONTROLLED: It can be used for all harmful insects.
USAGE: It is used for observation and combat purposes.
COLORS: It can be yellow, red, white or optional special colors.
DIMENSIONS: 25x60 cm